THE SATURDAY SERIES- WEEKEND WORKSHOP FOR ADULTS
The Artspace 'Saturday Series' is a programme of weekend workshops for adults running here at Artspace. Each workshop is designed to provide a bespoke, one-off experience that you can enjoy, at your leisure, on a weekend.
Whether you would like to paint something to hang on your wall at home, or make a beautiful crafty gift for a friend or family member, these half day or full day workshops aim to help you create something unique!
A deposit of £20 is required to secure your place on each workshop.
Workshops take place at Artspace, The New Mercury, 3 Woodside Street, Coleford, GL14 2NL
TIMETABLE
---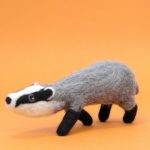 Needle Felting, with Mo Parker
23rd February 2019
10:30am – 4.30pm
Learn how to make a 3d needle felted animal. I will take you through the process of building up the sculpture, adding limbs and colour to create your very own sculpture! Made of lambswool, needle felted sculptures are very popular and fun to make. You can also put your own stamp on your sculpture, let your imagination run wild! Make something for you to look at and admire, or maybe as a gift for a loved one.
Cost:  £39.  All materials will be provided.  Please bring a packed lunch.
---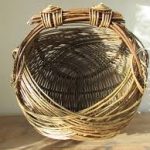 Weaving a Willow Zarzo Basket, with Helen Parkinson
2nd March 2019
10:30am – 4.30pm
Learn how to create a beautiful Zarzo basket or platter. With this willow weaving technique, the base, sides and handle are woven all in one to produce a basket that has a contemporary style. No experience is required, this is a great project for a beginner and an unusual basket to learn for those who already have some basketry skills.
Cost £39. All tools and materials will be provided but please bring your own secateurs if you have them. Please bring a packed lunch. 
---
Bare Bones – A Day of Anatomical Life Drawing, with Sarah Pitt
23rd March 2019
10:30am – 4:30pm
Have you ever wondered how we're really put together?  This workshop uses a life model working alongside a full size (plastic!) anatomical skeleton to help you see how our bones and muscles work together to create the beautiful and fascinating bodies we live in.  Working with your favourite materials, and with as much or as little guidance as you like, create a series of sketches, or even a painting by the end of this fun & relaxed day.
Cost:  £49.  All materials will be provided.  Please bring a packed lunch.
---
What would you like to do?
We can offer workshops in a wide variety of creative subjects. If you would like to try something specific, please get in touch!
Email Hannah@artspacecinderford.org
Booking is essential. To secure your place, please contact…
01594 825 111 or email sue@artspacecinderford.org