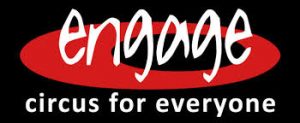 Engage Youth Circus started with a small group of young people meeting one evening a week in a community centre in 2000 and has continued to grow.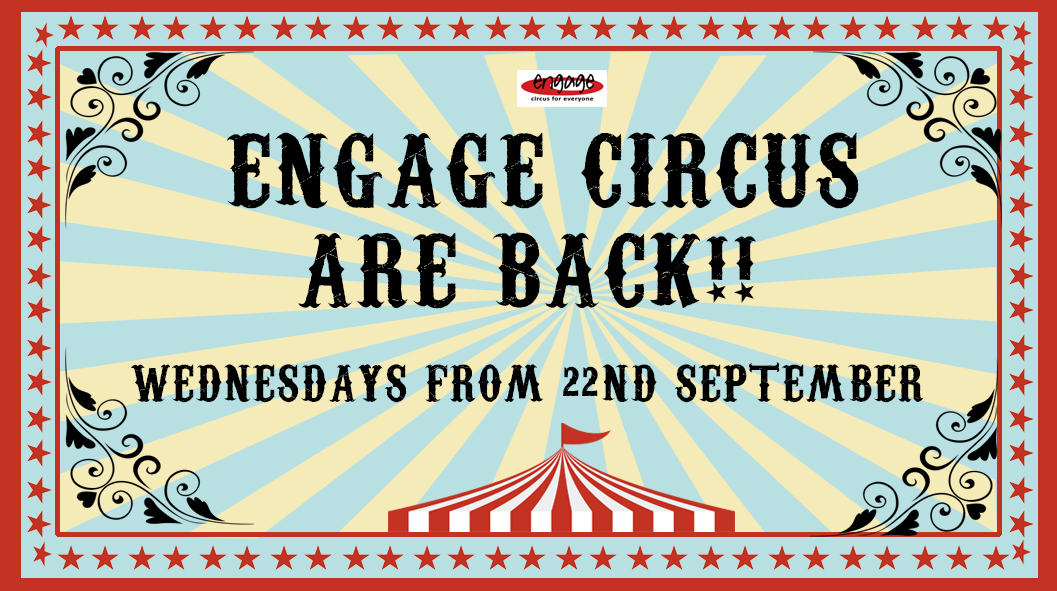 Engage Circus
are excited to be moving their circus courses back to Cinderford to a new venue which hopefully will be more permanent.
All sessions will run for 6 weeks and are to be held on a Wednesday which will be starting from the 22nd September.
Little Big Tops: Ages 6 – 8 years
Wednesdays / 15:30 – 16:15
Start your journey exploring the world of circus from floor based skills to aerial heights. In this class you will get to try and develop your circus skills. Exploring the equipment through play. Come and learn spinning plates, juggling, acrobatics, trapeze and hammock and many many more.
£25 for 6 weeks (concessions available)
Juniors: Ages 8- 11 years
Wednesdays / 16:15 – 17:30
Develop your skills as a Circus performer and learn tricks of the trade. Play circus games with others and see what circus skill is your favourite. Diablo, flower stix, rola bola, stilts the list goes on.
£25 for 6 weeks (concessions available)
Seniors: Ages 11 upwards
Wednesdays /17:45 – 19:00
Take your circus journey further with more tricks than you can shake a stick at. Learn combinations to turn them into routines and bring out your inner performer. become the unicycle artist you were meant to be.
£25 for 6 weeks (concessions available)
Aerial: Ages 10 upwards
Wednesdays /19:15- 20:45
Sick of being on the ground. Always felt you were a bird inside. Come and explore the world of aerial. Learn the trapeze, aerial hammock or hoop. Explore rope climbing and silks. Discover new tricks and combinations that will keep you off the ground.
£30 for 6 weeks (concessions available)
If you would like to book on to any of these sessions please email circus@artspacecinderford.org to show your interest and then a follow up email will be sent out with a link to payment details, registration forms (not applicable if you attended last term) and address of our new venue.
We have limited spaces but if you know anyone that would be interested then please get them to get in touch.
---
---
Visit the following Engage pages
---


.