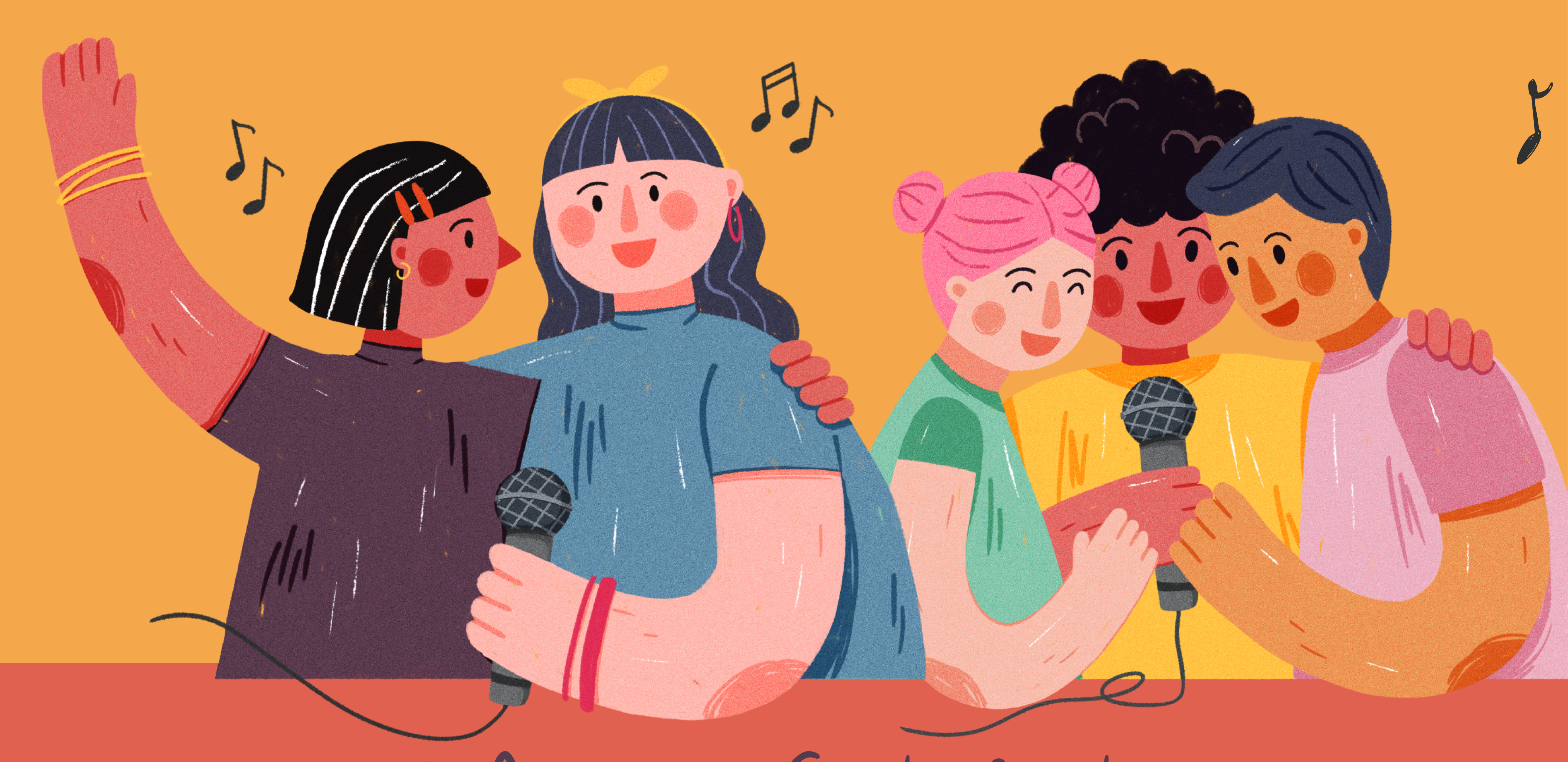 Artspace Cinderford are excited to announce our new, pilot project 'Cinderford Sings!'
Think you can't sing? Nervous of singing in public? Or do you love belting out a tune but want to refine your skills?! Whatever your level of confidence and experience, we want you to join our joyful, fledgling Pop-Rock Community Choir.
Cinderford Sings! The Community Choir, Forest of Dean.
FREE singing workshops with coffee and cake!
Join professional singer Lisa Jenkinson and learn how to achieve your full singing potential, including how to warm your vocal chords, increase your vocal range and the art of harmonising. No experience needed. Lisa believes every person has the ability to sing and aims to show this in a warm, inclusive and friendly environment.
Where: Artspace Cinderford, The New Mercury, 3 Woodside Street, Cinderford, GL14 2NL
When: Thursdays / 11am – 12.30. Starts March 2nd 2023. Runs for 6 weeks,
To book:  Email dan@artspacecinderford.org or call 01594 825 111.
Cost: FREE.
Lisa has been singing for over 38 years, having begun her singing journey in a church choir and has sung all over the world including singing in St. Pauls Cathedral, in Austria with a full orchestra and more recently at the infamous Troubadour Club in London. She is a seasoned recorded artist and has taught singing to a variety of people, including a few choirs of varying ages.