COURSES FOR ADULTS
Artspace Cinderford looks forward to running our regular weekly classes again once the current
Covid -19 situation changes and we are able to re-open. In the meantime, we are running distance learning via Zoom.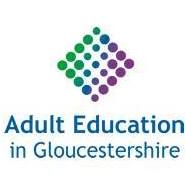 COURSES FOR ADULTS – Distance Learning
 Our adult programme is for people aged 19 and is subsidised by Adult Education in Gloucestershire (Gloucestershire County Council).
 Costs: £30 for a six week course (this includes all materials, resources and weekly zoom sessions). Concessions:  Courses are FREE for people with disabilities or for people with fewer than 5 GCSE's (level 2).
Enrolment: To express your interest in a place, please email sue@artspacecinderford.org and provide your name, telephone number and the title of the course you are interested in and we will get back to you.  Please note that staff are currently working from home and we are all part-time, so if you don't get an immediate response, please don't worry, we will get back to you.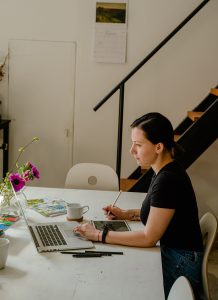 Distance Learning – How Does it Work?
Artspace specialise in providing arts activities for people of any age or ability. Our Distance Learning courses have been specifically designed to enable people to participate in creative activities within the comfort of their own home.
 Step 1: Contact us, express an interest in a course and we will enrol you over the phone. 
Step 2: We will deliver a package of art materials and resources directly to your home address.
Step 3: Courses are 6 weeks long.  Each week you can participate in; 
1hr Zoom Workshop: Enjoy face-to-face interaction with your tutor and other 'classmates' over zoom. We will email you a zoom invite/link beforehand (we can help you with this if you have never used Zoom before, we may also be able to loan you some IT equipment if you don't have access to a computer, please contact us to discuss).  During the Zoom call, the tutor will explain the creative activities that you will explore during the week.  It's your chance to ask questions and to be inspired!  The zoom session is followed by;
Independent Work Time: Work on your artwork in your own time, from the comfort of your own home… but don't worry, we will be on hand to help you with;
Follow-up Support: We will contact you over the telephone during the week to ask how you are getting along and to answer any questions you might have.  You can also contact us, via facebook, or by email at our distancelearning@artspacecinderford.org


---

Distance Learning Courses for Adults
---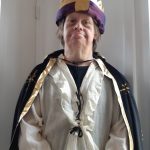 Discover Drama – Dramatic Design, with Emily Bagnall
Mondays 10:30am – 11:30am
14th June – 19th July
Looking at the world of traditional design for drama, we will put together a range of exciting items such as posters, leaflets, fliers, props. This course will reflect the drama course at Artspace and learners may well enjoy being on both. Each week we will work on a creative project using mixed media such as colouring pencils, pens, paints, papers and the odd surprise
---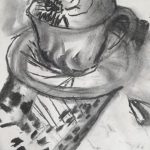 Re-Imagining Still Life, with Melanie Clarke
Thursdays 1:00am -2:00pm
17th June  – 22nd July
Six sessions are to run on consecutive weeks using objects familiar to everyone and perhaps mean something to each learner. This will be the starting point to explore some different ways of representation. The 'still life' could be made from stones and shells collected on the beach, flowers and seed heads found in the garden, a favourite mug or even a pair of shoes! The same thing or group of things will be used for each of the 6 sessions exploring different ways of representation by using different media.
---
Experimental Acrylics, with Warren Day (FULLY BOOKED)
Fridays 10:30am – 11:30am
18th June – 23rd July
Acrylic painting is a relatively new medium and many artists feel they can experiment more freely.  Together with fast drying times, acrylics can be dripped, poured, sprayed, scraped and scrubbed amongst many other techniques. Enjoy exploring the possibilities of this medium to produce unusual, experimental and innovative acrylic outcomes.
---
Places are limited, please contact sue@artspacecinderford.org to book your place.
Whilst the New Mercury building remains closed, Artspace will put ideas and links to videos on this website and any updated information will be included.
Download a print version of the Summer 2021 programme here.
Click here to see the gallery of previous adult courses at Artspace Cinderford