EVENTS

FILM FESTIVAL
Wye Vally River Festival and Artspace present a FILM FESTIVAL to celebrate the environment to co-incide with the Wye Valley River Festival and Jubilee.
Thursday 2nd June / 7:30pm – 9:00pm
at Artspace, The New Mercury, 3 Woodside St, Cinderford, GL14 2NL
Entry by donation. We accept cash or cards.
We will be showing the following films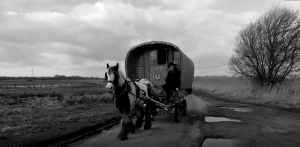 Acts of Quiet Resistance
Ian Nesbitt
Michael lives and travels in a horse-drawn wagon.  As the film begins, we find him preparing to cross the channel into France following a whim to swim his horse in the Mediterrannean. Filmmaker Ian Nesbitt spends a calendar year visiting him periodically on his version of pilgrimage. The result is a sparing road movie tracing Michael's transient and timeless existence on the peripheries of modern life. "For fans of Shirley Collins, Richard Linklater, campfires and Robert Bresson, but this film is so beautifully sideways, it sweeps away comparisons really." – Cube Microplex, Bristol
Ian Nesbitt is a socially engaged artist and independent documentary filmmaker. His films explore individuality, community, collectivism and ownership through making work collaboratively. 'Acts Of Quiet Resistance' is his third feature, and continues an ongoing thread of his film practice, looking more deeply at notions of landscape, community and pilgrimage through slow travel.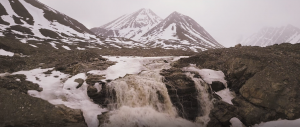 A Short Film About Ice 
Adam Laity
Adam Laity is a cinematographer, filmmaker and researcher specialising in aesthetics and landscape cinematography in particular. A Short Film About Ice is a multiple award-winning film-poem documenting the journey of a cinematographer through the fragile landscapes of the Arctic. The camera bears witness to the shapes and colours of glaciers, tundra, mountains and sea ice while the filmmaker explores the role of the human and the artist in such landscapes in the time of the Anthropocene. The film aims to provoke discussion about the need to re-conceptualise how we make and disseminate images, in order to see ourselves as an integral part of the natural world, rather than in front of or separate to nature.