DISTANCE LEARNING (ONLINE) COURSES 
Artspace's Adult Education funded 'Distance Learning' programme has been designed to enable home learning during the Covid-19 pandemic.  Courses are 8 weeks long and are delivered on ZOOM.  Artspace will send a package of art materials directly to your home and you can participate in a weekly zoom workshop and receive follow up support via telephone and/or email.
Enrolment: To express your interest in a place or for more information, please email sue@artspacecinderford.org and provide your name, phone number and the title of the course you are interested in and we will get back to you.
Costs:  £45 (*£25 concessions) for an eight week course of hour long zoom workshops, including all materials and resources.
 *Concessionary rates apply for people with disabilities or on means tested benefits.  Courses are FREE for people with fewer than 5 GCSE's (level 2).  Please contact us to discuss your eligibility.
Click here to download a copy of our Spring 2022 programme
MONDAYS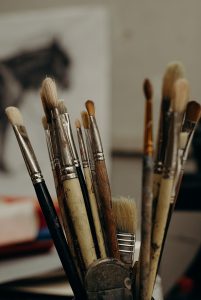 Discover Painting – Winter Landscapes, with Aileen Wright
Starts Monday 31st January 2022 / 8 weeks with half-term break
2:00pm – 3:00pm
In this course we will explore how winter landscapes have been represented by both classic and modern artists, drawing on their work for inspiration. We will look at the more subtle and limited palette winter offers us and create some moody, atmospheric and experimental work. Learners will be encouraged to work on one large piece in a choice of medium/mixed media, producing a series of drawings and studies along the way as well as exploring different techniques. Artists of all abilities welcome – from beginners to the more experienced
---
TUESDAYS

Sketchbooks for Stitchers, with Lizzie Godden
Starts Tuesday 1st February 2022 / 8 weeks with half-term break
11:30 am- 12:30pm
As stitchers we're often a bit wary of calling ourselves artists, we might look at others' sketchbooks in awe, thinking we can't produce such exciting workbooks. On this course we'll make our own personal journals, notebooks, visual diaries, and essentially our books will be very personal to us, the makers. It can be so exciting creating a book which can include some doodles, prints, words, pieces of fabric and thread, stitching, collage, photography, notes on our thoughts and our response to our own experiments, found items, and more. From keeping our own notebook, ideas for textiles work will develop and will be our own. When we next have the chance to exhibit our textiles work, we might well feel very pleased to show our ideas developing in our notebook!
---
WEDNESDAYS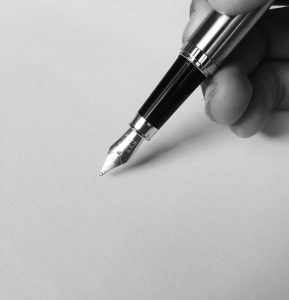 Humorous Poetry and Illustration, with Jo Jarratt
Starts Wednesday 2nd February 2022 / 8 weeks with half-term break
2:00pm – 3:00pm
Are you a fan of Children's books?  Do you enjoy fun stories and poems that rhyme? If so, then this 8-week online course could be for you!  We shall look at how to create humorous poems and entertaining tales.  We shall look at a selection of different Authors, including Pam Ayres, Spike Milligan and Dr Seuss.  We will be inspired by their comical approach to life.  We shall look at adding illustrations to our written work and have lots of fun playing with our ideas!
---
THURSDAYS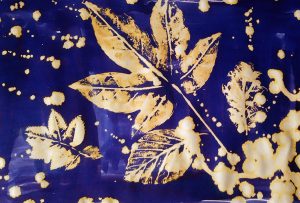 Fun With Mixed Media, with Warren Day
Starts Thursday 3rd February 2022 / 8 weeks with half-term break
10:00am – 11:00am
Learn a variety of new techniques and processes with a range of mixed media such as paint, collage, oil pastels and artist mediums. Each week we will explore a different technique to create visually exciting images or to enhance an idea, mood or feeling more clearly.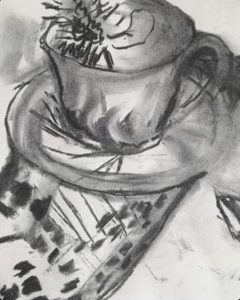 Introduction to Drawing (Re-Discovering Still Life), with Gabriel Parfitt
Starts Thursday 3rd February 2022 / 8 weeks with half-term break
1:00pm – 2:00pm
This introductory course to drawing will encourage you to explore and develop the techniques needed to draw from life and develop your own unique style using a range of media and materials.
---
FRIDAYS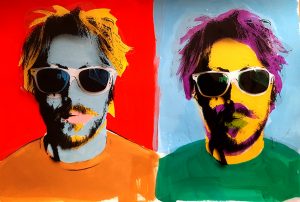 Peculiar Portraits, with Warren Day
Starts  Friday 4th February 2022 / 8 weeks with half-term break
2:00pm – 3:00pm
A brand new selection of weird and wonderful ways to create an unconventional portrait.  We will look at other contemporary artists for reference and apply these and other techniques to our own work to produce a unique and alternative final outcome.
---
Click here to see the gallery of previous adult courses at Artspace Cinderford