Xpres!
About Xpres!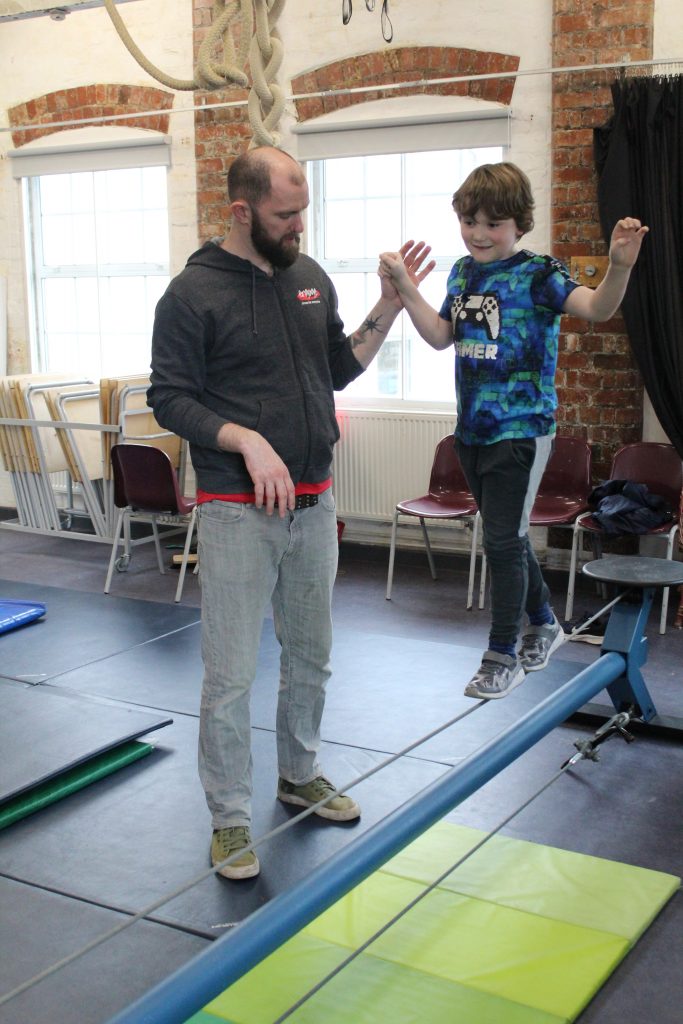 Xpres! is an Arts on Prescription programme developed in collaboration with the NHS One Gloucestershire Integrated Care Board and Gloucestershire Hospitals NHS Foundation Trust. The project aims to support young people aged 8-18 to be confident in self-managing a long term health condition.
Xpres! originated from a research project called 'Flying High' which sought to identify whether and how girls with Type 1 Diabetes could be supported to better manage their condition by accessing Trapeze Circus. This project was followed by another research project, 'The Next Episode' which sought to identify whether and how young people with epilepsy could be supported to manage their condition again using circus. Building on the success of each of these projects 'Xpres!' was born and has since become a partnership project with Art Shape and The Music Works. This has led to a wider range of artforms and geographic reach. In the past year we have also been able to broaden the range of conditions the programme can accommodate.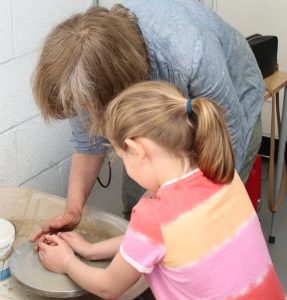 Intended Outcomes: 
Increase confidence, emotional resilience, and management of anxiety.

Increase social connection with other young people with long term health conditions and promote peer support.

Encourage self-management of their health condition through creative activities and whilst taking part in creative and physically active workshops.
How to make a referral
Referrals can be made to any of the three organisations; Art Shape, Cinderford Artspace or The Music Works. All programmes offer 1:1 and small group sessions and are bespoke to the young person's likes and wants, based on the principles of Personalised Care and "What Matters to Me".
Please note: Due to the nature of the project a clinician sign off is required on the referral form. 
Download the Xpres! referral form here. 
Download the Xpres! Autumn 2023 Programme here. 
Here are just a few of the comments made by the young people who have taken part in Xpres!
"It's kind of comforting knowing that people around you have the same daily struggles as you. You can relate in so many ways that you wouldn't be able to otherwise. It makes you feel grounded and happy and safe. It's a safe environment. It makes you comfortable to experience the outside world again and knowing that there's other people going through what you're going through, it really helps you understand that you're not alone – and I love it!" 
"You can do what you want creatively and free from judgement. You can do art without pressure."
"Coming to Xpres! has made me realise I'm not the only one and everyone is dealing with their own stuff. It's a place where you don't have to think about your condition while doing everything else on top of it."
"Coming to Xpres! has made me feel more creative."
"Coming to Xpres! has helped me to talk to more people."
For further information about Xpres! please don't hesitate to get in touch with us by emailing our Creative Health Project Manager, Grace, using creativehealth@artspacecinderford.org.