OPPORTUNITIES
Welcome to the opportunities area of our website. Here you will find details of our current vacancies, including both paid and volunteering roles.
We currently have the following vacancies available.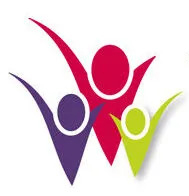 Trustees
Do you have a passion for the Arts and a commitment to supporting the organisation through it's next stages of growth and development?
The Artspace board is looking to recruit people with the following…
Experience in HR
Teaching / Working in schools experience
Experience in successful fundraising
Experience working in the health sector
If this is you and you would like to join our Board of Trustees please download the application form here, fill out and email back to opportunities@artspacecinderford.org

Volunteers
Are you passionate about helping people with their learning and do you have an interest in the arts?
We're looking for
volunteers
to assist in our inclusive arts workshops, helping people who face a range of barriers to get the most possible from each class. If this sounds of interest please get in touch for further details  by contacting
opportunities@artspacecinderford.org