OPPORTUNITIES
Welcome to the opportunities area of our website. Here you will find details of our current vacancies, including both paid and volunteering roles.
We currently have the following vacancies available.
---
Role: Facilities Manager
Hours: Full Time (37.5 hours), worked flexibly to include occasional evening and weekends where necessary.
Salary:  £26,012 – £31,214 (subject to experience)
Contract Term:  Permanent
Annual Leave:   25 days pro-rata plus public holidays, rising by 1 day per year up to a maximum of 30 days pro rata plus public holidays
Based between: Forest Voluntary Action Forum (FVAF) and Artspace premises, both located in Cinderford.
Responsible to: FVAF Programme Manager and Artspace Development Director
About Us
This role, whilst hosted by the Forest Voluntary Action Forum, will serve to provide Facilities Management services across both Artspace and FVAF organisations and buildings, split approximately 40% Artspace and 60% FVAF.
Artspace Cinderford is an arts education charity, founded in 1988, based in the Forest of Dean that offers fully inclusive and accessible creative opportunities for everyone. Based in the New Mercury arts centre in Cinderford, we offer courses on all types of artistic and creative activities from dance to drama and from pottery to printmaking.
Forest Voluntary Action Forum is a support and development agency for voluntary activity and community action in the Forest of Dean.  We provide assistance to many of the hundreds of voluntary and community groups in the district who in turn are better able to deliver their work in the local community.  Much of our support is in the form of advice, guidance and information as well as a range of formal training provision and support for volunteering. As well as this 'core work', we run a number of projects with and for the benefit of local communities.
We strongly believe that through community-led approaches we enable citizens to develop the skills, resiliency and social capital to live more cohesively with one another, the result of which leads to greater empowerment both individually and collectively in meeting health, well-being and social needs.
Why work for us?
We are passionate about nurturing talented, compassionate, community minded team players. We recognise the value of people far beyond their job title and support all staff and volunteers to utilise their skills and passions during their time with us.
We are committed to ensuring that significant levels of support and training will be provided to the successful candidate.
As an organisation we provide the following:
Competitive pay and annual pay increases above the cost of living
A minimum of 25 days annual leave, increasing by 1 day for every year served
A staff training and development programme with a dedicated budget
Remote and flexible working opportunities
Permanent contracts wherever possible
Up to one week per year to undertake employer supported volunteering
A pension scheme
Team building days and social gatherings throughout the year
"I have learned more at FVAF than I ever did in any other job or in education. They give me the trust and support to succeed and I love being part of this amazing team"
The Role
 Artspace and FVAF have both developed significantly over recent years and are proud to be in a position to offer this new role, in collaboration, during what is an exciting time for our charities and the future.
We believe that welcoming and inclusive spaces are an essential ingredient in any strong community. We also feel strongly that high quality shared spaces provide opportunities to celebrate and incubate innovation and collaboration.
The postholder will work closely with the Programme Manager (FVAF) and Development Director (Artspace) and will be responsible for the smooth running of our buildings and in house Health and Safety.
Our buildings will be subject to ongoing internal and external refurbishment works and the successful candidate will be responsible for overseeing this and ensuring that they are completed to a high standard whilst being compliant with all necessary legislation and planning/building requirements. It is essential that accessibility, sustainability, and community ownership are at the heart of any alterations made to the buildings and their surroundings.
FVAF are national Green Impact award winners and have ambitions to make their building 'climate positive'. This means that the Facilities Manager will play a pro-active role in finding environmentally friendly solutions to energy production and construction as well as facilitating the creation of new green community spaces.
 Main Tasks
Managing the security of our buildings through developing robust opening and closing procedures and training staff and tenants as appropriate.
Day to day management of cleaning staff, maintaining stock control and the ordering of cost effective and eco-friendly cleaning supplies and the development of staff rotas as applicable.
Managing a building maintenance schedule, carrying out repairs/maintenance wherever possible (or recruiting the relevant tradespeople where necessary).
Procurement and maintenance of IT equipment, working alongside our outsourced IT support service.
Coordinating contractors to service our equipment such as: fire extinguishers, emergency lighting, gas boilers, lift, photocopier, and organising the annual PAT testing of electricals.
Monitoring service supply contracts such as: utilities, telecoms and broadband, insurance. Negotiating (or supporting) affordable renewal rates and checking invoices are in line with agreed tariffs.
Carrying out, and keeping records of, health and safety processes and procedures, including; regular spot checks and fire alarm tests, writing and updating risk assessments and ensuring the organisation remains compliant with relevant health and safety legislation.
Providing in-house health and safety induction training for staff and volunteers.
Helping to ensure that Artspace and FVAF are as 'green' as is possible, facilitating and promoting recycling and reducing our waste to landfill, monitoring our energy and water consumption, and helping to further develop the environmental sustainability of the organisation. This particularly applies to the refurbishment of the FVAF building.
Supporting lease agreements, service level agreements, and hire agreements as required with those looking to make use of our buildings.
To stay up to date with legislative requirements of building occupiers eg. Legionella, COSHH, Fire safety and CDM Regulations.
Setting and managing budgets for the building including the calculation of user service charges.
Ensure all works to the building are completed to specification and legal requirements including the application for Building Regulations and Planning Permissions where appropriate.
To manage the ongoing operation of the FVAF Community Engagement Vehicle include routine checks, reaction to defect reports, arranging servicing, MOTs and other necessary works as appropriate.
To ensure the building continues to meet the evolving needs of our organisations, tenants, stakeholders and residents, the postholder will regularly facilitate meetings and community engagement exercises to capture feedback and communicate the progress of any resulting actions.
Job / Person Specification
We consider it to be essential that the post holder has the following skills, knowledge and experience:
Skills
Strong communication skills (both verbal and written)
The ability to build positive and productive relationships with community organisations, professionals, local people and colleagues
Strong organisational skills
Able to carry out light maintenance duties (minor repairs and redecorating etc), and know when to call in external contractors (builders, plumbers, electricians etc as required).
Have managed a programme of maintenance and repairs and have worked effectively with outside contractors.
Have experience of utilities contracts (energy, telecoms, internet etc).
Have a strong environmental and sustainability ethos.
Confident user of a wide array of IT software, including databases and MS Office applications
Knowledge
Awareness of legislative requirements on building occupiers eg Legionella, COSHH, Fire safety and CDM regulations
Financial awareness and knowledge of budgeting systems
An existing knowledge of the voluntary and community sector in the Forest of Dean and its stakeholders
Experience
 An evidenced passion for the capabilities of communities
Experience of developing and applying risk assessments
Contractor management and experience of managing multiple trades
Proven success in building effective relationships within organisations and with partners and stakeholders in the public, private and voluntary sectors
Desirable Qualifications
Qualified (or prepared to study and obtain) IOSH Managing Safety Certificate
A full driver's license is required.
All duties must be carried out in compliance with our organisation's Equality and Diversity Policy.
We welcome any applicants that wish to learn more about the organisations and/or role to contact Nick Penny on projects@fvaf.org.uk
 Applications (by way of a covering letter and CV) should be submitted to Forest Voluntary Action Forum via e-mail to projects@fvaf.org.uk
 We are also happy to receive video or audio recordings of 3-6 minutes in place of a coverage letter.
CLOSING DATE FOR APPLICATIONS:
 5:00PM SUNDAY 8th October
---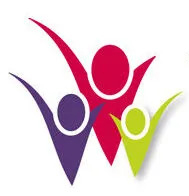 Trustees
Do you have a passion for the Arts and a commitment to supporting the organisation through it's next stages of growth and development?
The Artspace board is looking to recruit people with the following…
Experience in HR
Teaching / Working in schools experience
Experience in successful fundraising
Experience working in the health sector
If this is you and you would like to join our Board of Trustees please download the application form here, fill out and email back to opportunities@artspacecinderford.org
---

Volunteers
Are you passionate about helping people with their learning and do you have an interest in the arts?
We're looking for
volunteers
to assist in our inclusive arts workshops, helping people who face a range of barriers to get the most possible from each class. If this sounds of interest please get in touch for further details  by contacting
opportunities@artspacecinderford.org