OPPORTUNITIES
Welcome to the opportunities area of our website. Here you will find details of our current vacancies, including both paid and volunteering roles.
We currently have the following vacancies available.
---
Finance & HR Manager – Role Description
Location: This is a core team role, based from our offices/arts centre in Cinderford.
Hours: 24hrs a week.
Remuneration: £13 per hour, £16,224 per annum, (full time equivalent – £27,040)
Application Process & Deadline:  Please email your CV and a covering letter outlining your suitability for the role, by midday Wednesday 10th August 2022, to opportunities@artspacecinderford.org
Interview Date: Thursday 25th August 2022.
With excellent financial and communication skills, the Finance and HR Manager will be required to provide charity financial administration/book-keeping and payroll. Ultimately producing end of year charity accounts/financial statements and taking responsibility for the day to day management and administration of Artspace's Finances and Human Resources.
You will play a key role in the smooth operational management and sustainable development of a thriving community arts charity; providing an all-round supportive role to the Core Team, who are answerable to the board of Trustees.  You will provide expertise and support with budgeting, forecasting and financial reporting as well as preparing the charity's financial statements for submission to an external auditor, Companies House and the Charity Commission at the end of each financial year.
The Finance & HR Manager will be responsible for managing Artspace's personnel needs, facilitating end to end recruitment processes and organising DBS checking and staff training.  Providing support developing, implementing and reviewing organisational policies and procedures.
You will be experienced and adept with SAGE accounting and payroll packages and have a good all-round familiarity with human resource procedures.  We are looking for an organised, friendly and approachable team player, who will work from our offices/arts centre in Cinderford and will be able to collaborate as part of a busy team in a community/customer-facing environment.
Key Responsibilities Include:
Finance
Accounts payable/receivable – making bank payments and transfers.
Invoicing and credit control.
Handling cash, taking cash/card payments.
Tracking/reconciling payments and donations from online systems eg Paypal, EveryClick, etc.
Petty cash and banking.
Monthly bank reconciliations.
Producing monthly payroll and submissions and payments to HMRC and Pension Provider – maintaining control accounts within the SAGE accounting system.
Attending management meetings as required and providing regular financial reporting including summaries of income/expenditure, profit and loss.
Production of budgets and cashflow forecasts.
Support with financial planning and analysis.
Quarterly reporting to the board of Trustees.
Working in partnership with the Artspace Treasurer and Chartered Accountants.
Submitting financial statements to Companies House / Charity Commission.
Procurement; sourcing and purchasing services, supplies and materials.
Human Resources and Administration
Safe recruitment of new Trustees, Staff, Tutors and Volunteers.
Writing and issuing offer letters and contracts.
Registering/resigning board members with Companies House and Charity Commission.
DBS checking and safeguarding administration.
Organising staff training and development opportunities (provided by external suppliers).
Organising meetings, events and trips.
Arranging board meetings, preparing meeting paperwork and taking minutes.
Administration of staff appraisals and personal development plans.
Record keeping including annual leave and sick leave.
Reviewing and updating organisational policies and procedures.
Keeping abreast of compliance legislation and attending relevant training.
Maintaining an up to date database of personnel DBS, training and CPD status.
On-boarding and inducting new staff and volunteers.
Ensuring all personal and financial data is handled in accordance with GDPR compliance legislation.
Key Skills
Essential
Experienced and adept with SAGE accounting and payroll packages.
Experience of charity accounting.
Good computer skills, including knowledge of Microsoft packages, Email, GDrive or similar.
Good organisational and prioritisation skills, able to work efficiently across multiple work streams.
Able to collaborate as part of a busy team in a customer facing environment.
Self-motivated and proactive, able to work without supervision.
Desirable
Knowledge of human resource processes and procedures.
Experience of charity legislation, policy and procedures.
An interest in the arts.
The post holder may be required to undertake other duties that fall within the scope and nature of the role, including assisting with fundraising activities and attending Artspace events.
Please send us your CV and a covering letter outlining your suitability for the role, by midday Wednesday 10th August 2022, to opportunities@artspacecinderford.org
Interviews will be held on Thursday 25th August 2022.
---
Creative Health Project Manger
Brief description
Cinderford Artspace is looking for a freelance Project Manager with experience of managing projects for children and young people, to manage our Creative Health Arts on Prescription strands of work.
This contract will run over 42 weeks from September 2022 – July 2023 for 16 hours per week at £15 per hour.
The role will include:
Working with the Artspace team to set up and manage Arts on Prescription programmes which are currently funded by Gloucestershire NHS Clinical Commissioning Group.
Working with other arts partners from the Gloucestershire Creative Health Consortium to manage the delivery of one of these programmes
Liaising with referrers to ensure appropriate referrals
Liaising with tutors and artists to shape the delivery of the programmes
Keeping paperwork for the programmes up to date and compliant with funding requirements
Working within the given budget
Gaining evaluations using the model agreed by partners
If you are interested in this role please get in touch with a C.V and covering letter by midday 10th August 2022.
opportunities@artspacecinderford.org
We will be holding interviews during the week beginning 22nd August: tbc.
---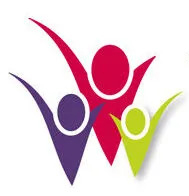 Trustees
Do you have a passion for the Arts and a commitment to supporting the organisation through it's next stages of growth and development?
The Artspace board is looking to recruit people with the following…
Experience in HR
Teaching / Working in schools experience
Experience in successful fundraising
Experience working in the health sector
If this is you and you would like to join our Board of Trustees please download the application form here, fill out and email back to opportunities@artspacecinderford.org

Volunteers
Are you passionate about helping people with their learning and do you have an interest in the arts?
We're looking for
volunteers
to assist in our inclusive arts workshops, helping people who face a range of barriers to get the most possible from each class. If this sounds of interest please get in touch for further details  by contacting
opportunities@artspacecinderford.org