Thinking Differently About Diversity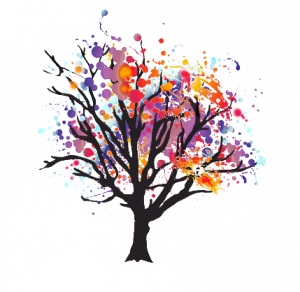 The 'Thinking differently about diversity' project was co-produced in 2023 by Westonbirt, the National Arboretum and Artspace Cinderford, an inclusive arts organisation based in the Forest of Dean, with support from the Barnwood Trust's 'Creating Change' peer learning group.
Through a series of artist-led workshops held within communities across Gloucestershire, people with experience of dementia, brain injury, learning disability, autism and/or ADHD were supported to express themselves creatively using a range of artistic techniques.
The workshop programme was designed and delivered by Warren Day, a mixed media landscape artist and tutor at Artspace Cinderford, with each session involving a creative activity themed around different parts of a tree;  roots, trunk, branches, and leaves.
Images of the resulting artworks are on display in an digital exhibition at Westonbirt, the National Arboretum from 1st – 10th May 2023.
To find out more about this project, watch this short video.
You can find out more about the aims of this project here.
You can view the digital exhibition here.
Take a virtual tour of the artwork here.
For further information about the workshops and the groups that participated click here.