Home is where the ART is: Creativity in lockdown
Home is where the ART was is a project, funded as part of the Arts Council England Celebrating Age programme, to inspire and promote all forms of creativity by over-50s across Gloucestershire
Back in March, to mark a year since the start of the first UK lockdown, we invited people aged over 50 living in and around in Gloucestershire, to send us examples of how they have expressed themselves creatively during the COVID-19 pandemic.
We received hundreds of submissions from more than 175 individual artists, including many who had not created their own art for years (or in some cases, ever!).  We were blown away by the volume, breadth and range of creative expression in all the work that was submitted – it has been an absolute pleasure to compile the exhibition.
Anthology
Download an anthology, featuring all the work and words from the exhibition here .
You can now buy the anthology of the  'Home is where the ART is' exhibition. Buy here… https://www.etsy.com/…/home-is-where-the-art-is…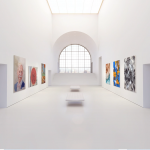 Exhibition
The exhibition is split into four themes, each of which is represented by a different season of the natural year. Click on the links below to explore the galleries.
Artspace tutors have been working with learners in care homes, to produce art work for this project. Click on the links below to see this fantastic work.
We also have performances, poetry recitals and short films as part of this exhibition. Click on the links below to view them.
Watch short our short Artspace artist profile videos, and get to know some of our tutors and their work better. Click on the links below to watch each clip.
Read some testimonials from people involved in and those that viewed the exhibition here –  HIWTAI Testimonials