ARTIST PROFILE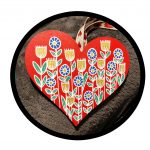 Fran Palmer
Q&As
Hi Fran. Thank you so much for all your wonderful submissions to the Artspace Gallery, and for taking the time to talk about you and your work.
Q – What is your background?
A – I grew up on the edge of the Forest of Dean where along with my siblings I was encouraged to engage with nature. We had no TV and most of my time was spent drawing, collecting things to use in my artwork and making pots from clay dug up out of the garden. 
Q – How did you get into art?
A – From a very young age I was encouraged by my parents to draw. My dad was an amazing artist too.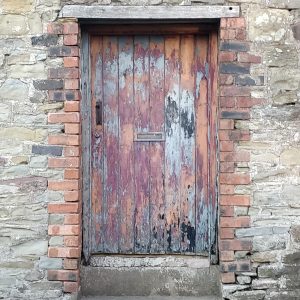 Q – Where do you live and does living there influence your creative process or provide inspiration in another way?
A – After living overseas and at various locations around the UK I have now settled back in the Forest. I always have my camera on hand to capture images, colours and textures to use in my artwork. The local area has a lot to offer for creativity.
Q – What is your chosen subject and why?
A – Nature and pattern feature a lot in my artwork. Scandinavian designs and the works of William Morris have always inspired me. I also like to use the frosty feeling which I associate with Brueghel in my hare paintings.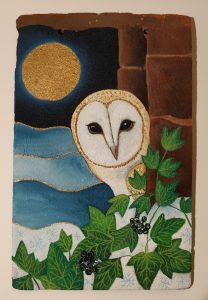 Q – What medium and materials do you work with? How did you decide on this medium?

A – I really enjoy using terracotta clay, I feel it gives me an affinity with the earth. I like how it can be worked to create just about anything. I paint the pieces using acrylic paint.
I also scour reclamation yards for old terracotta roof tiles to decorate. It might sound crazy but I know which design will go on a particular tile as I choose it. The tiles have the most amazing texture which enhances my work. From time to time I can pick out the finger prints of the person that made the tiles and occasionally it is possible to find tiles with animal footprints, left whilst the clay was drying prior to firing.
Q – Where do you get your inspiration from?
A – I have traveled extensively throughout Europe and lived in Cyprus so a lot of my work is inspired by travel and nature.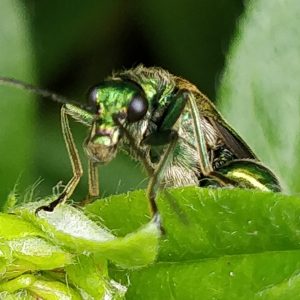 Q – How would you describe your style? How has your style evolved over time, and what has influenced its development?
A – Eclectic, colourful and fun. I think I have developed a very graphic clear cut style to my work influenced by Eastern European and Scandinavian folk art.
Q – What is your creative process?
A – It's a bit haphazard. I make my item or choose my tile and I might wait for a few days and wait for ideas to materialize. Once ideas and thoughts start to flow the creativity begins. I sometimes walk away mid way through and let it evolve over time.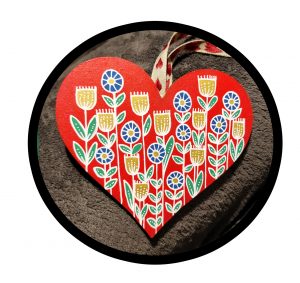 Q – What's your studio like?
A – Currently I work in my house, but will have a studio by the New Year. I do have a kiln room which is outside in the garden. When the weather is good I spend a fair amount of my time outside working.
Q – Are there fellow artists who inspire you, who either work with the same media as you, or in other fields?
A –The work of Edmund de Waal, Clarice Cliff and paintings by Brueghel, Botticelli and Picasso are among many that inspire me. De Waal is probably the closest where similarity is concerned although he works  predominantly in porcelain.
Q – How do you know when a piece is finished and when it's the right time to stop?

A – I let the work evolve and end naturally. I try not to 'overdo' a piece of work and will walk away and let it rest for a while if I need to.
Q – Is there an artwork you are most proud of? Why?

A – Probably my paintings on the tiles. These were born out of a life changing time in my life which made me refocus. Each one is unique and are now adorning cottages, barn conversions, gardens and canal boats across the UK.
Q – Are there any other art forms that you would like to try?

A – At this moment in time I am happy with what I do.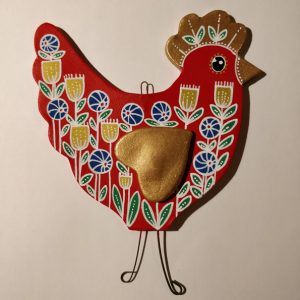 Q – What are you working on at the moment?
A – At the moment I am working on Christmas decorations in wood and clay.