NEWS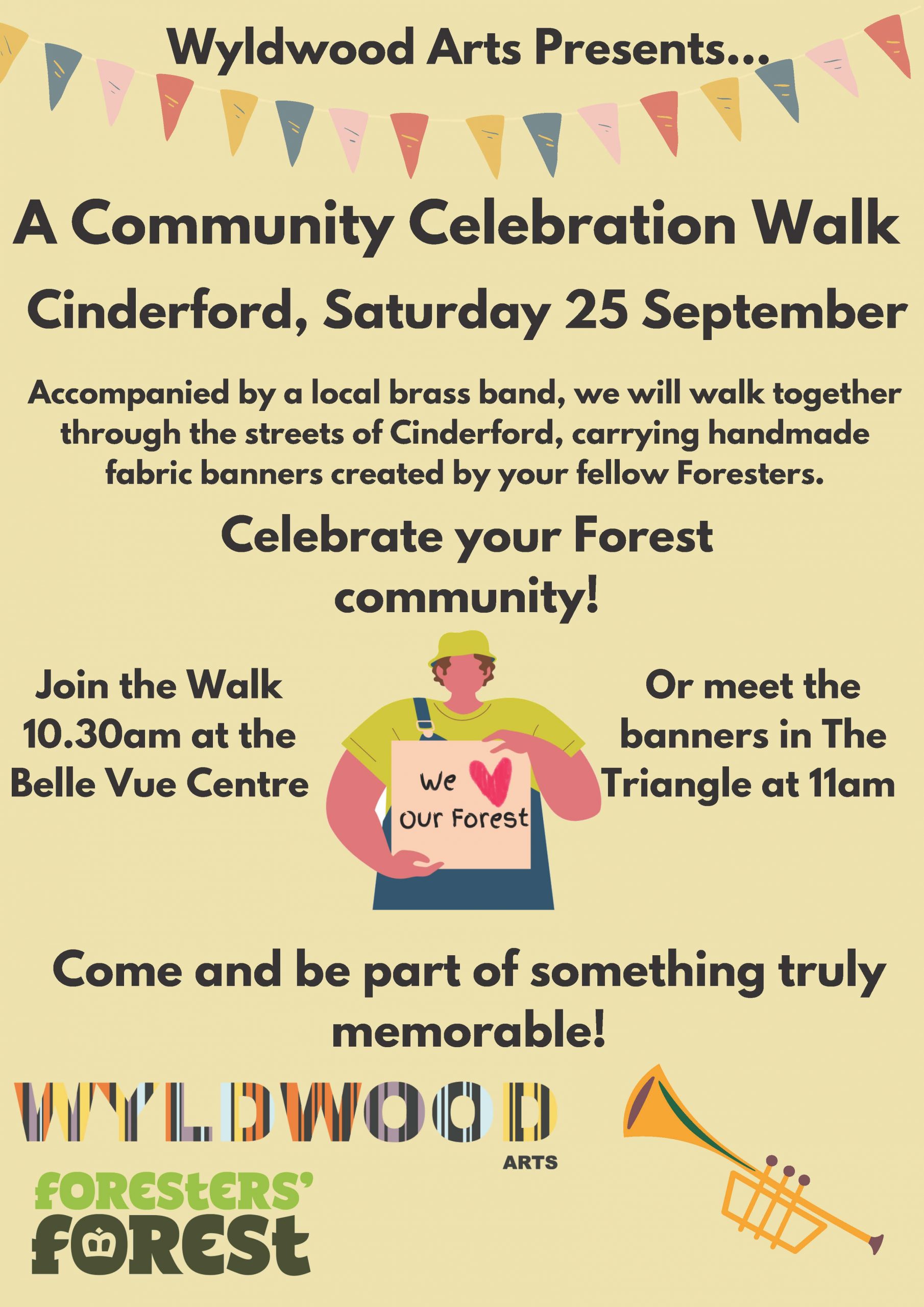 ---
In May 2021 we celebrated the launch of Home is Where the ART is: Creativity in Lockdown – a brand new online exhibition from Artspace Cinderford.

Back in March 2021, to mark a year since the start of the first UK lockdown, we invited people aged over 50 living in and around in Gloucestershire to send us examples of how they have expressed themselves creatively during the COVID-19 pandemic, for an online exhibition.

We received hundreds of submissions from more than 175 individual artists, including many who had not created their own art for years (or in some cases, ever!).  We were blown away by the volume, breadth and range of creative expression in all the work that was submitted.
On the 28th May 2021 we joined for an evening of entertainment, original performances and a stunning, unique exhibition of work made by people in and around the Forest of Dean during lockdown. 
View the exhibition and much more from this special project. We have work from painting to poetry, from circus to ceramics and performance to printmaking. You can also download and Anthology, featuring work from the exhibition, and including words from the artists. 
Click here  Home is where the ART is (artspacecinderford.org)
---

Cinderford Artspace is delighted to announce that we have been successful in securing some Emergency Response Funding from Arts Council England as a part of their emergency support for their National Portfolio Organisations.
This funding is a lifeline and it buys us time to be able to find further solutions to the problems we will face when re-opening, and time to find further funds to support the work that we will need to do to ensure that our Arts Centre can operate.
---
Rooftop Housing Project
Rooftop Housing Group are launching an art project in their Young Person's Schemes (YPS) with the help of Artspace Cinderford. Read more about it here.
---
Artspace Interview on BBC Radio Gloucestershire
Dan from Artspace Cinderford has been back on BBC Radio Gloucestershire, talking about the online gallery, the weeks art challenge, the free tutorials and the pet portrait prize draw. Listen here (It starts at 3.15.14)
---

Home is where the art is…

Artspace Cinderford are delighted to announce that, with funding from Adult Education in Gloucestershire, we can offer people the chance to be part of a unique project that celebrates the power of creativity during social distancing and ends in an an exciting exhibition of your work.

Just think, at some point our experience of the Covid-19 virus and all the emotions that came with it, will be in the past. We will be able to meet up to share our stories, to discuss our version of events, to think back to how we felt during social distancing. Even though we are all 'in it together', everyone has a unique story to tell – there will be dark clouds and silver linings for all of us. So, imagine how fascinating it will be to come together, once we are able, to look at a collection of artwork, made by us now.

How will it work?
– Get expert tuition and guidance from professional artists, right in the comfort of your own home.
– Be supported to connect with others and share your work via social media and our online gallery.
– Work towards creating a piece which will be part of an incredible 'real life' retrospective exhibition of work created during Covid-19 social distancing.

How can I get involved?
Contact us at distancelearning@artspacecinderford.org to express your interest in a place and find out more.

Courses are FREE if you are aged 19 and over and:

– Have a disability or long term illness. Or,

– Need to gain confidence. Or,

– Have qualifications less than level 2 (5 GCSE's). Or,
if none of the above apply, donate to participate.
---

---
Artspace Interview on BBC Radio Gloucestershire
Children In Need at Artspace
A project for Engage Circus at Artspace Cinderford was featured on the Children in Need programme on the BBC. Thanks to BBC Children in Need for funding our accessible Circus programme. Watch the video below.
---
Website Survey
The results from our recent survey are in. Take a look
here
---
e