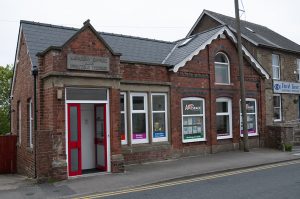 About Us
Artspace Cinderford are an arts and education based charity based in the Forest of Dean. Established in 1988, the organisation specialises in offering fully inclusive, accessible creative opportunities for people of any age or ability.
Artspace are based at the New Mercury arts centre, Cinderford and offer a wide range of courses and one off workshops for adults and children, including painting and drawing, animation, drama, singing and circus skills.
In addition to the in-house programme, the organisation works extensively on an out-reach basis, at festivals, events and in schools, care homes and village venues
---
Gloucestershire Creative Health Consortium – Providing Creative Health in Gloucestershire during Lockdown
Cinderford Artspace are one of the five founding partners of the Gloucestershire Creative Health Consortium. Between us we offer a wide range of creative 'Arts on Prescription' options to individuals living in Gloucestershire, helping them to manage their health conditions in a different way.
The consortium partners composed a paper documenting their responses to the Covid-19 pandemic, and subsequent lockdown periods from 23rd March 2020 to 19th July 2021. This paper includes observations and experiences from consortium partner organisations, delivering artist facilitators and individuals who accessed Creative Health over this time.
Cinderford Artspace online learning: "It's a very good way of learning, sometimes I'm not always well, so on occasions I haven't been able to attend classes. This way I can." – Artspace participant
Cinderford Artspace telephone contact: "The weekly phone call is good, anything techie is a challenge but I learned a lot so big plus for me'" – Artspace participant
"When able, we provided opportunities for young people to re-meet, chat, just be kids, sit on logs together and get muddy.'" Cinderford Artspace
Gloucestershire Creative Health Consortium are delighted to share these important experiences with you and invite you to read the paper here.
For more information about Creative Health at Artspace and the programmes currently on offer head to our Creative Health pages here. 
---
Find out more about Artspace Cinderford using the links below.