Artspace Journeys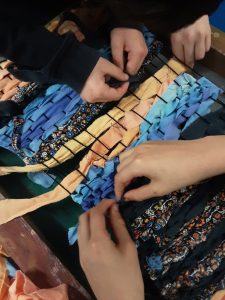 About Artspace Journeys
'Artspace Journeys' is an early intervention Arts on Prescription programme originally created by Cinderford Artspace in collaboration with NHS Gloucestershire ICB and Young Minds Matter as part of the 2021 Gloucestershire Schools Trailblazer Programme. The aim is to reduce stress and anxiety and boost low mood, wellbeing and self-esteem of children and young people aged 8-14 by enabling participation in creative activities.
'It was really nice and it made me really happy when I came back to my house – I was a much happier person and I was able to express my feelings quite a lot.'  – young person from Artspace Community Group
The project works by using art as a vehicle for young people to build self-esteem through making things they are proud of, learning new skills, finding ways to manage emotions and forming friendships. To date activities have ranged from broader arts offerings including beading, collage and printmaking to circus skills with hats, feathers and contact balls, science and technology where S.T.E.A.M. punks and rockets are set off to more bespoke workshops such as weaving and collaging with a shared display and gallery created at the end and a project focussed on resilience with the theme 'Creating Characters' whereby young people made props and invented a character and explored resilience across different environments through this lens and shared their performances on a working stage in the final week.
'Children seemed very engaged with the programme and spoke of how they looked forward to this each week.  Activities seemed very well planned and were changed accordingly to meet the children's needs and interests when finding out more about them along the way. There were various and interesting resources to help the children express themselves. 10 out of 10 ' – teacher from previous school group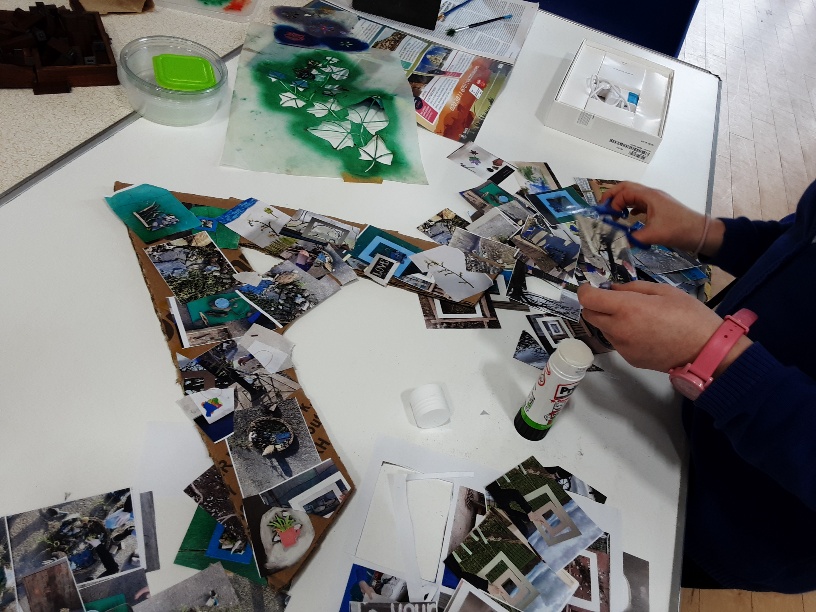 How to make a referral
Currently Journeys programmes are delivered in schools to groups of approximately 12 young people. Community groups across the county are also in development which allow individuals from different schools to be referred into one group. One to one delivery is also available on a case by case basis and offered dependent on appropriateness and availability. 
A referral may come from a class teacher, school mental health lead, a SENCo or other member of school staff, YMM and social prescribers where it is identified that a young person is experiencing low level-mental health need such as low self-esteem, anxiety, low mood because of stress, a recent change in circumstances such as diagnosis of a long-term health condition.  
Upcoming Community Groups
Forest of Dean: Cinderford Artspace Mondays 5.30 – 7pm commencing on the 2nd Oct – 20th Nov 2023 (no session 30th Oct for half term)
Further Information
Artspace Journeys Information Sheet (Revised July 2023)
Artspace Journeys Referral Form (Revised July 2023)
Artspace Journeys Community Group Poster – Forest of Dean Autumn 2023