ARTIST PROFILE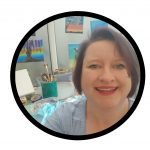 Jo Fox
Q&As
Hi Jo. Thank you so much for all your wonderful submissions to the Artspace Gallery, and for taking the time to talk about you and your work.
Q – How did you get into art?
A –Art has always been a big part of my life. As a child my Nan and my Dad were both artist and we all loved to draw. I started a few years ago doing arts and crafts for therapy as I have an autoimmune disease and fibromyalgia. I find it helps me cope with the constant pain and arthritis. I discovered that I love painting.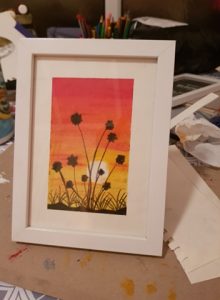 Q – Where do you live and does living there influence your creative process or provide inspiration in another way?
A – I live in the beautiful Forest of Dean. This is where I find lots of inspiration for my art colours, trees,the sky and lakes etc.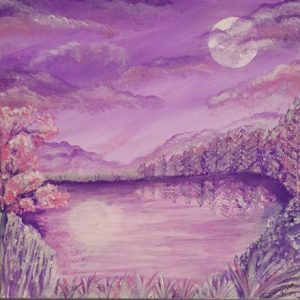 Q – What medium and materials do you work with? How did you decide on this medium?

A – I work with all sorts of medium's and crafts, such as fabrics, wood, wool and anything I find. For art I use oil pastels. pencils and acrylic paint.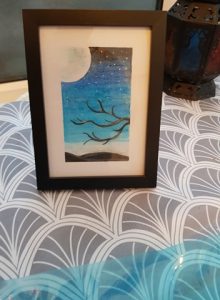 Q – How would you describe your style?
A – I would say that my art is quite bold, I love bright colours and contrasts.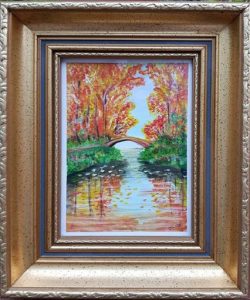 Q – What is your chosen subject and why?
A – I love sunsets, sunrises the stars and the moon. The sea is also a passion of mine which gives me so much inspiration for some of my most recent works.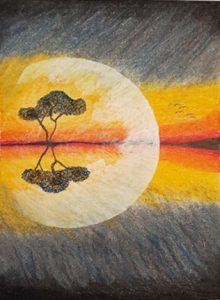 Q – What's your studio like?
A – My art studio is in my conservatory, where I can sit in comfort with lots of natural light pouring in.