ARTIST PROFILE

Viki Nichols
Q&As
Hi Viki. Thank you so much for all your wonderful submissions to the Artspace Gallery, and for taking the time to talk about you and your work.
Q – What is your background?
A – I always enjoyed art as a child and took CSE art at secondary school but never went on to art college. I have been a chef and a sensory panellist amongst other things and also have 2 children. I only got back in drawing about 8 years ago and tried pastels for the first time about 6 years ago.
Q – How did you get into art?
A – It's just something I've always had a passion for.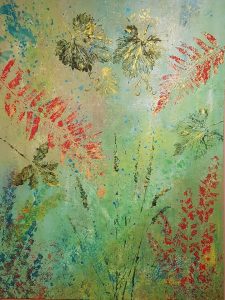 Q – Where do you live and does living there influence your creative process or provide inspiration in another way?
A – I've always lived in the Forest of Dean surrounded by animals which I have always loved and enjoyed drawing.
Q – What is your chosen subject and why?
A –Animals . I find I connect with animals.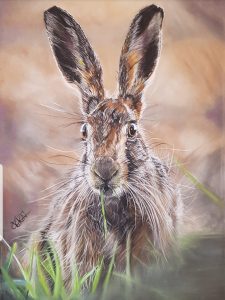 Q – What medium and materials do you work with?
A – I mainly work in pastels now although I have also worked in graphite. I like how pastel can be both vibrant and soft.
Q – Where do you get your inspiration from?
A – A lot of my work is commissions so I work closely with the client to make sure the final piece is what they envisaged.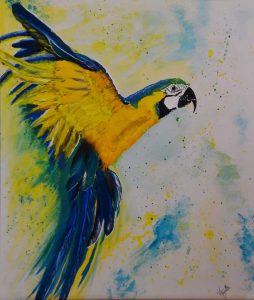 Q – What is your creative process?
A – All my work starts as a basic  outline so I can see where everything should be. I then build the pastels up in layers.

Q – What's your studio like?
A – My studio is my armchair in my front room.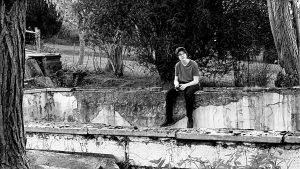 Q – Are there fellow artists who inspire you, who either work with the same media as you, or in other fields?
A – I enjoy looking at other artists work. There are some amazing artists locally.
Q – How do you know when a piece is finished and when it's the right time to stop?

A – In the past I struggled with this but I learnt you can over do it and now I find it easier to decide it's done.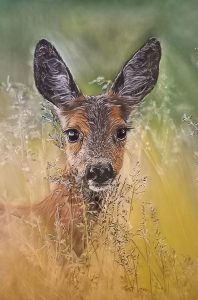 Q – Is there an artwork you are most proud of? Why?

A – For years I compared my work to other artists worrying that my work wasn't good enough. It took along time to realise that its fine to have your own style and all art is good in its own right. Now I'm proud of all my work including everything I did as a child.
Q – Are there any other art forms that you would like to try?

A – I'd like to have ago at sculpture one day.
Q – What are you working on at the moment?

A – At the moment I'm starting my first rabbit commission.