ARTIST PROFILE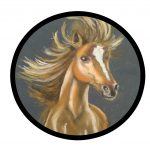 Maureen Lane
Q&As
Hi Maureen. Thank you so much for all your wonderful submissions to the Artspace Gallery, and for taking the time to talk about you and your work.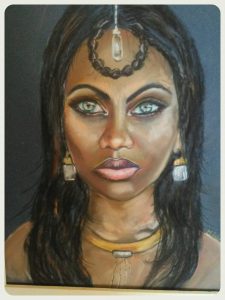 Q – What is your background?
A – My name is Maureen Lane, I am 79 years old.  I have always loved to draw so when I retired from work in 2001 I decided to take up a hobby and chose art.  I had a few classes at F.O.D. College, then in approximately 2002 Artspace started an outreach programme at the Memorial Hall (The Hut) in Berry Hill where I live.  The class was run by Diana Gash and we were given the opportunity to try different art mediums including clay modelling.  Unfortunately due to lack of funds the outreach programme was discontinued but some of us continued to meet up in The Hut as a social art group and we are still meeting up there every Wednesday.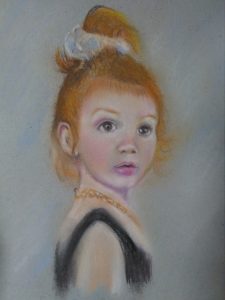 Q – What is your chosen subject and why?

A – After trying all kinds of subjects have realised that my favourite is faces, either human or animal.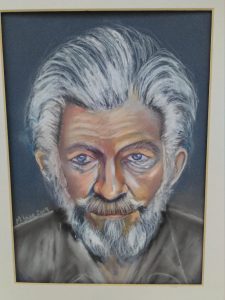 Q – What medium and materials do you work with?
A – I have mainly worked in watercolour and some acrylic. I have recently been working in soft pastels on pastel Matt paper and I think this has become my favourite medium.