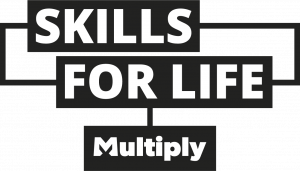 What is Multiply? 
Multiply is a new national fund aiming to help adults aged 19+ improve their numeracy skills and is specifically for those who have less than a level 2 maths qualification.  (That's a GCSE or O level at grade C or above or a CSE level 1).
What's maths got to do with art? 
Well actually you might be surprised at just how much maths you are using when making art, without even realizing it!  Our range of multiply courses will help you to feel more confident about your number skills whilst producing your own fantastic artwork.
All Multiply courses are completely FREE and learners will also receive a pack of lovely art materials to take away with them at the end of the course.
For more information and to book a place contact Sue on 01594 825111 or email sue@artspacecinderford.org
MONDAYS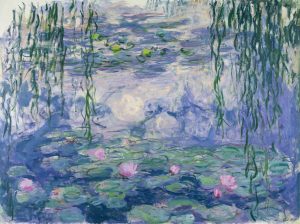 Create Your Own Masterpiece, with Jo Jarratt
Starts Monday 25th September 2023 / 3 weeks
2:00pm – 4:00pm (at Artspace Cinderford)
Develop your painting and drawing skills by creating your own transcription of a famous work of art.  Learn how to 'scale up' from an image and explore a range of techniques.
---
TUESDAYS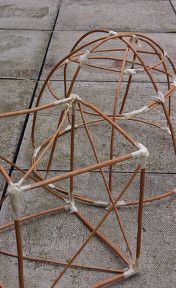 Exploring Shape, with Bela Kielt
Starts Tuesday 26th September 2023 / 4 weeks
1:00pm – 3:30pm (at Artspace Cinderford)
FREE subject to eligibility
On this course you will work towards creating your own beautiful 3D sculpture from willow and tissue paper.  Starting your design work in 2D you will explore using a range of regular and irregular shapes and will also look at pattern and symmetry within your design. You will then learn how to transform your design into a beautiful three-dimensional structures to take away with you.
---
WEDNESDAYS
Circus and Dance, with Kim Harris
Starts Wednesday 27th September 2023 / 3 weeks
1:00pm – 3:00pm (at Artspace Cinderford)
FREE subject to eligibility
Make numbers fun with circus and dance.  Explore addition, multiplication, pattern and symmetry in ways you would never have expected.
---
THURSDAYS
Psychedelia, with Warren Day
Starts Thursday 28th September 2023 / 4 weeks
1:00pm – 3:30pm (at Artspace Cinderford)
FREE subject to eligibility
Movements such as Art Nouveau, Surrealism, Op Art and Pop Art shaped the psychedelic style which we know and love today. Have fun exploring a range of mixed media techniques to create brightly coloured, weird and wonderful designs using paints, pens, collage and more. We will look at colour relationships, organic and geometric patterns, optical illusions, abstracts and representational work. We will experiment with techniques such as fluid art, spin paintings and other warping and distorting effects. Towards the latter end of the course, you will have the opportunity to develop and produce your own personal response to this project theme using one or more of the workshops previously undertaken.
---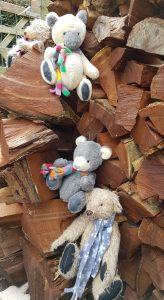 Making Soft Toys, with Cherry Lyne
Starts Saturday 16th September 2023 / 2 weeks
10:00am – 3:00pm (at Artspace Cinderford)
FREE subject to eligibility
Ever wanted to make your own soft toys? In this course we will be cutting, hand stitching, jointing and embellishing a teddy bear, that you can take home. It is a methodical process and involves attention to detail, some simple sewing skills and a lot of fun.  In the first session, we will discuss patterns and placement on the fabric, cutting and stitching.  In the second session we will  stuff and make the facial expressions for your bear.
Two five-hour sessions, will include a lunch break, so please bring your own lunch.  Tea and coffee and homemade cake will be included.