INDEPENDENT WORKSHOPS – TIMETABLE
---
MONDAY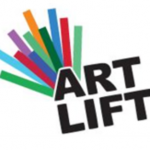 ARTLIFT with Niki White
POSTPONED. DATE TO BE CONFIRMED.
Informal and fun, an experienced artist gently introduces some new ideas and creative techniques to help you explore your own creativity and learn new skills at your own pace. The artist in residence here at Artspace specialises in Printmaking, where you will explore the expressive nature of colour, shape, texture and pattern. No previous experience is necessary. The sessions are focused on arts and creativity and are different to counselling or therapy. Here is simply a place to be yourself, discover a new interest and be creative. The sessions take place in the art studio every Monday morning for two hours and run for 8 weeks. This programme is via GP referral only, please contact your GP if you are interested in taking part.
For further information please ring Artlift direct on 03000 200102 or email: referrals@artlift.org. Please note referral forms available on Artlift website are to be sent direct to Artlift at: Referrals at Art Lift, PO box 1217, Cheltenham, GL50 9WQ.