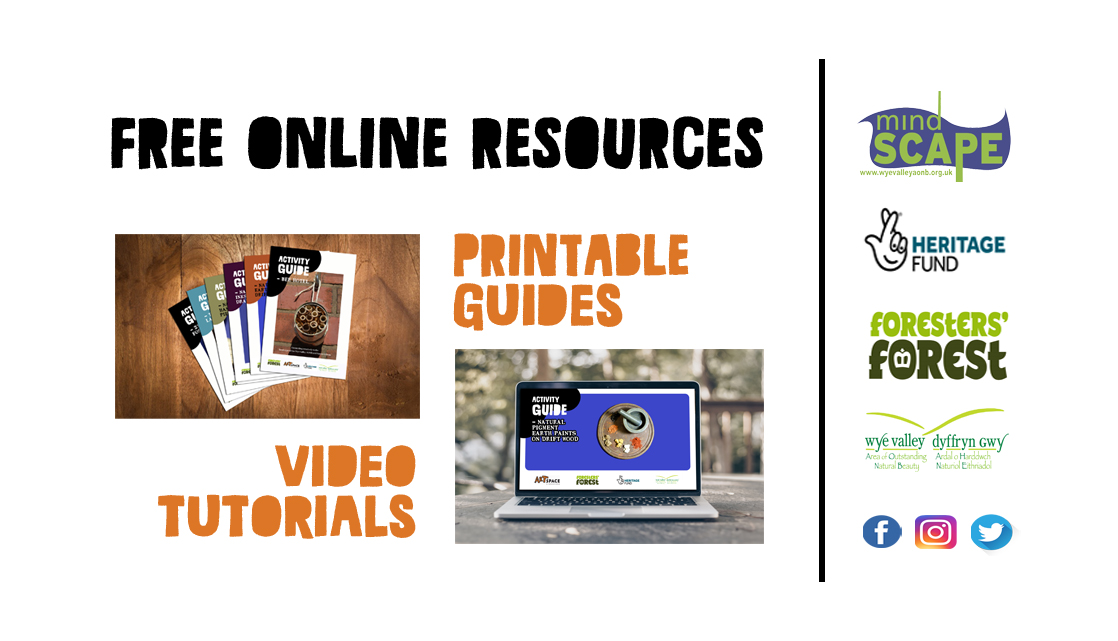 Artspace are proud to present a brand new range of video tutorials and step-by-step activities for adults, children and families to enjoy during lock-down and beyond. We will release a brand new activity guide and video once a week on our Facebook page and the series will be available to download from our website. Why not try an activity and send us some pictures of your work for inclusion in our online gallery.
'Like us' on Facebook using the link below to receive these FREE resources and activities as soon as they become available.
https://www.facebook.com/artspacecinderford/
The resource guides were originally developed to support activity co-ordinators and carers of people with dementia living in residential care, but the activities are fun for all the family – especially during lock-down!
---
ACTIVITY 1 – BEE HOTEL
– Download the FREE Activity Guide PDF here
– Watch the FREE video tutorial below…
---
ACTIVITY 2 – NATURAL PIGMENT EARTH PAINTS ON WOOD
– Download the FREE Activity Guide PDF here
– Watch the FREE video tutorial below…
---
ACTIVITY 3 – NATURAL BLACKBERRY INKS & DIP PEN

– Download the FREE Activity Guide PDF here
– Watch the FREE video tutorial below…
---
ACTIVITY 4 – IMPRESSED DECORATION INTO CLAY OR TILES
–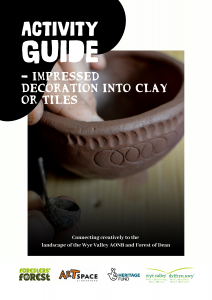 Download the FREE Activity Guide PDF here
– Watch the FREE video tutorial below…
---
ACTIVITY 5 – 21ST CENTURY FOSSILS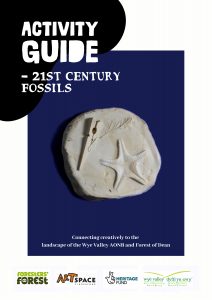 – Download the FREE Activity Guide PDF here
– Watch the FREE video tutorial below…
---
ACTIVITY 6- EXPRESSIVE NATURAL BRUSHES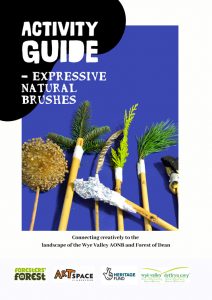 – Download the FREE Activity Guide PDF here
– Watch the FREE video tutorial below…
---
ACTIVITY 7- IMAGE TRANSFER TO WOODEN PANEL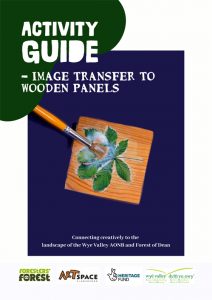 – Download the FREE Activity Guide PDF here
– Watch the FREE video tutorial below…
---
ACTIVITY 8 – TEXTURES IN THE LANDSCAPE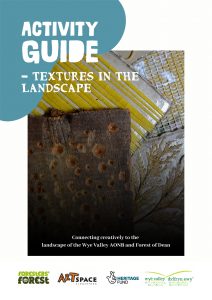 – Download the FREE Activity Guide PDF here
– Watch the FREE video tutorial below…
---
ACTIVITY 9 – NATURAL HANGING CENTRE PIECE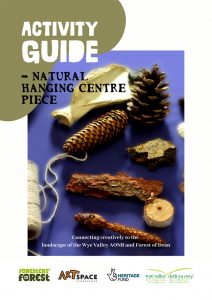 – Download the FREE Activity Guide PDF here
– Watch the FREE video tutorial below…
---
ACTIVITY 10 – MIXED MEDIA MEANDER MEMORY BOX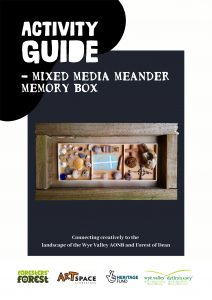 – Download the FREE Activity Guide PDF here
– Watch the FREE video tutorial below…